My name is Martijn van der Schouw, Chiropractor, DC, MChiro, BPhysio. At the end of 2012 I opened my own (solo) clinic in Amsterdam East-Watergraafsmeer. Due to the small-scale set-up of the clinic, I am able to offer a very personal, tailor made service, ensuring that every patient gets the attention he or she deserves. I always make sure to reserve enough time in order to discuss your complaint, assess, carry out a treatment, and fill you in on your individual needs moving forward. I completed my study, graduating as Master of Chiropractic in Sydney, Australia. My background as a physiotherapist and the various technique and methodology seminars I attend make me an all-round chiropractor. I treat the spine as well as the extremities and their specific problems, resulting in a well rounded treatment and the best possible outcome, both in the short and long term.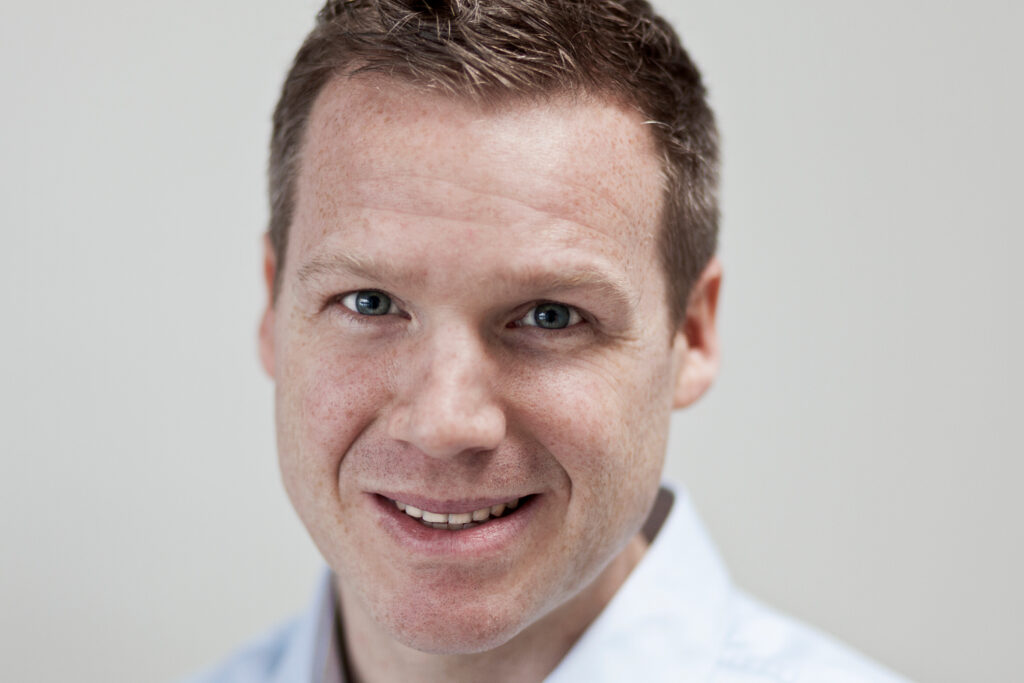 Education
European Academy of Chiropractic
Graduate Educational Program – Doctor of Chiropractic (DC)
2010 – 2011
Macquarie University
Masters in Chiropratic (MChiro)
2007 – 2009
International Academy for Physiotherapy 'Thim van der Laan'
Bachelor Degree Physiotherapy (BPhysio)
1999 – 2004
I am affiliated with the following organisations:
Nederlandse Chiropractoren Associatie (NCA)
Stichting Chiropractie Nederland (SCN)
European Chiropractors' Union (ECU)
World Federation of Chiropractic (WFC)
Your neighbourhood chiropractor
Being the only chiropractic clinic in this neighborhood, here at Chiropractie Watergraafsmeer, I largely see patients that live, work and/ or do sports in this area. However, people from adjacent suburbs, such as Amsterdam Zuid-Oost/South-East, Diemen, IJburg and often much further afield travel to my clinic.
When necessary, it is possible to coordinate an individual multidisciplinary health plan. I do this by working together with other health professionals in the area, in order to ensure and promote an optimal outcome. Oftentimes this entails exercise therapy, supervised by an exercise therapist or physio. Furthermore, I believe that nutrition is essential for recovery and proper functioning of the nervous system and can bring you together with experts specialized in this area as well.
Opening hours
| | |
| --- | --- |
| Monday | 8:30 – 17:00 |
| Tuesday | 8:30 – 17:00 |
| Wednesday | Closed |
| Thursday | 12:00 – 20:00 |
| Friday | 8:30 – 16:00 |
| Saturday* | 10:00 – 12:00 |
* Availability on a Saturday may vary. Check the homepage for the next available walk-in consultation hour.
Rates and Terms & Conditions
Rates 2023
| | |
| --- | --- |
| First consultation adult | €82,- |
| Follow-up appointment adult | €58,- |
| First consultation child (up to 12 years) | €60,- |
| Follow-up appointment child | €46,- |
Special Rates 2023
| | |
| --- | --- |
| First appointment after intake interview | €74,- |
| Long consultation | €66,- |
| Long time no visit: > 12 months – up to 5 years (*) | €74,- |
| | |
* Patients that have not been in for 5 years, require a initial consultation again.
Payment
After each consultation you can pay electronically (PIN), where you will receive a bill. You can declare this bill yourself at your health insurer. You cannot pay by credit card.
Cancellation
You can cancel or reschedule appointments free of charge up to 24 hours in advance. Appointments not canceled or canceled after this minimum time limit will be charged in full.
Reimbursement
Almost all insurance companies reimburse chiropractic care from the supplementary package. This means that there is no deductible. The reimbursement schemes for treatment by a registered chiropractor (NCA, SCN) may differ per health insurance policy. You can check with your health insurer what the requirements are and to what extent they reimburse. For your convenience, this link provides an overview of the reimbursement schemes of a number of health insurers.
Referral
You do not need a referral from your GP for a chiropractic consultation or treatment. Chiropractic falls under primary care. This means that the chiropractor has independent legal authority.
VAT exemption for alternative health professions
Chiropractic Watergraafsmeer makes use of the VAT exemption for health services. This means that no VAT will be charged on the consultation price.